A. Introduction
This equipment is widely used in industry of toothpaste, cosmetic, drugs and food etc., it is applicable for various aluminium tube, It can fill-pack all kinds of cream, latex, lotion, oil and water etc. Before you use our equipment, read this user manual carefully and you can make a good use of our products.
This equipment can automatically fill, seal, stamp batch numbers and exit tubes(with 10 tube position) . All the channels can be unloaded fast and agilely. The material-valve can be rotated, it can be clean out easily, so there's no place for the dirty. Fixing organization can fix position precisely and firmly. The position-turning part can change speed by using different-frequency. Customers can adjust the working speed themselves.
Several devices such as heatproof system (to keep steady heating temp. of the material) , mixing parts, and etc. can be chosen according to the customer's demand.
B. Characteristic:
�The machine can be installed with heating hopper and mixer

�The link parts are easy to take-down and washing
�Uses high quality pneumatic elements
II. Parameter:
1.Power Supply:~220V±10%
2.Main motor Powerï¼?KW
3.Filling Rangeï¼?~180(ml)(customized according to needï¼?/p>
4.Operation Speedï¼?0-30/min
5.Filling precision:Â?%
6.Whole Machineï¼?100X800X1600(㎜ï¼?/p>
7.Weight280kg
8.Working Pressure:>0.4Mpa

9.Control type:Button
Questions:
What is your tube? Plastic tube or alu tube?
What is the filling capacity?
What speed of the machine do you need?
When do you need this machine?
Do you have any special requirement?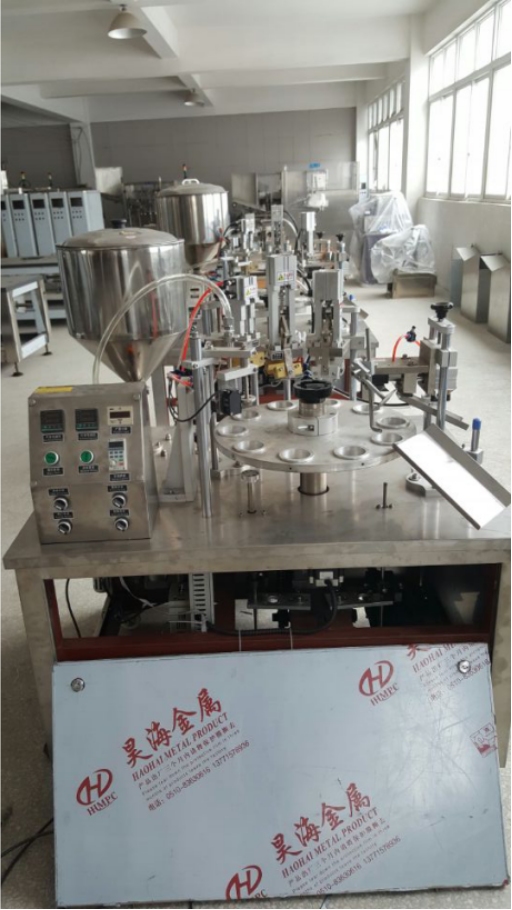 Prevï¼?a href="/a/product/81.html">Semi tube filler and sealer
Nextï¼?a href="/a/product/145.html">NF-60A Tube filler and sealer